National Stone Facings | National Renovations
National Renovations is incredibly fortunate to have a phenomenal staff that offers over 100 years of combined residential construction experience…that ensures we deliver the highest possible quality of craftsmanship on time and on budget for every project.
We provide the same level of customer service quality materials and competent experienced installers to all of our customers.
Our company is certified by stone and stucco manufacturers and you can be sure it will be done right.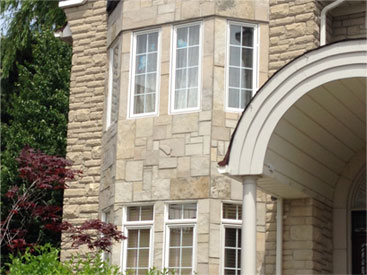 Stone Facing
Stone facing will enhance the exterior beauty of any home. Using stone products, we cover over broken, cracked and spalded cement and make it look like new.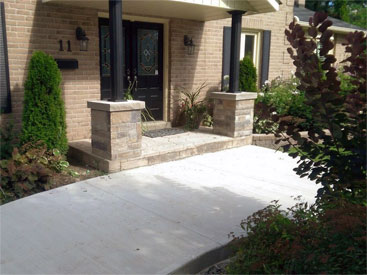 Concrete
From poured concrete pads to complete foundation substructures National Renovations is a leader in the cement/concrete field. Our composite materials composed of aggregate bonded together with a fluid cement which hardens over time is the proven method. Reinforcement with fibre and/or metal rebar is a must in our Canadian climate.
Stucco
Stucco brings new life to the exterior of your home with a durable textured coating. Available in an unlimited array of colours and textures. Stucco is formulated with acrylic resin, which allows flexibility, resistance to fading and water bead properties.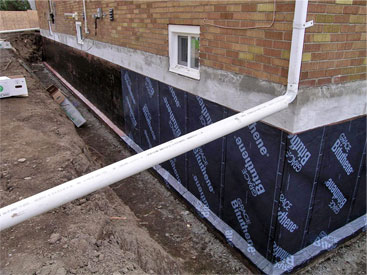 Waterproofing
Waterproofing an existing basement begins with excavating to the bottom sides of the footings. Once excavated, the walls are then power washed and allowed to dry. The dry walls are sealed with a waterproofing membrane and new drainage (weeping tiles) are placed at the side of the footing.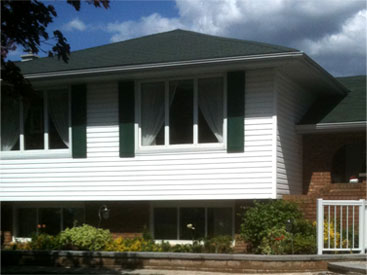 Vinyl/Aluminum Siding
Vinyl/Aluminum Siding has a wide variety of styles and colours to meet with today's high standards and homeowners tastes. National Renovations will enhance the distinctive features of your home with the installation of Aluminum/Vinyl Siding.
Windows and Doors
When your windows and doors are in need of replacement, National Renovations offers the industries highest rated custom vinyl windows and steel entrance systems to compliment any home.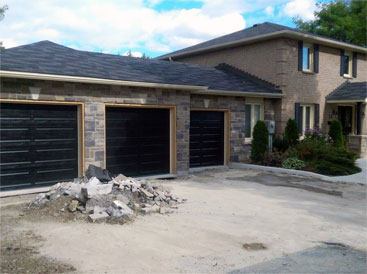 General Contracting
As part of our complete service to our customers, National Renovations and National Stone Facings handles all aspects of home remodeling from start to finish. Our experienced staff will bring your vision to life to create your dream home.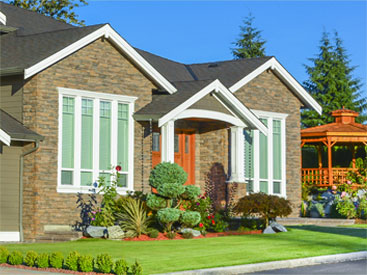 Landscaping
Improves the aesthetic appearance of your property by changing its contours, adding ornamental features, or planting trees and shrubs. Landscaping also requires expertise in horticulture and artistic design.
National Renovations is the trusted name in the residential design/build and retrofitting construction home renovation business. For over 25 years we have built a reputation for delivering the highest quality in residential construction.
Our dedication to our clients is unparalleled. National Renovations always provides the highest level of customer support available there by setting the standard by which everyone in our industry is judged.


Porch Enclosures & Additions
Custom Replacement Windows

Custom Security Basement Windows

Foundation and Porch Resurfacing and Building
Tuck Pointing and Brick Restoration

Chimney Repairs and Rebuilding

Waterproofing and Drainage Systems


Servicing Western, Eastern and Central Ontario Regions since 1993
National Renovations is committed to respecting the privacy of individuals and recognizes a need for the appropriate management and protection of any personal information that you agree to provide to us. We will not share your information with any third party outside of our organization, other than as necessary to fulfill your request.